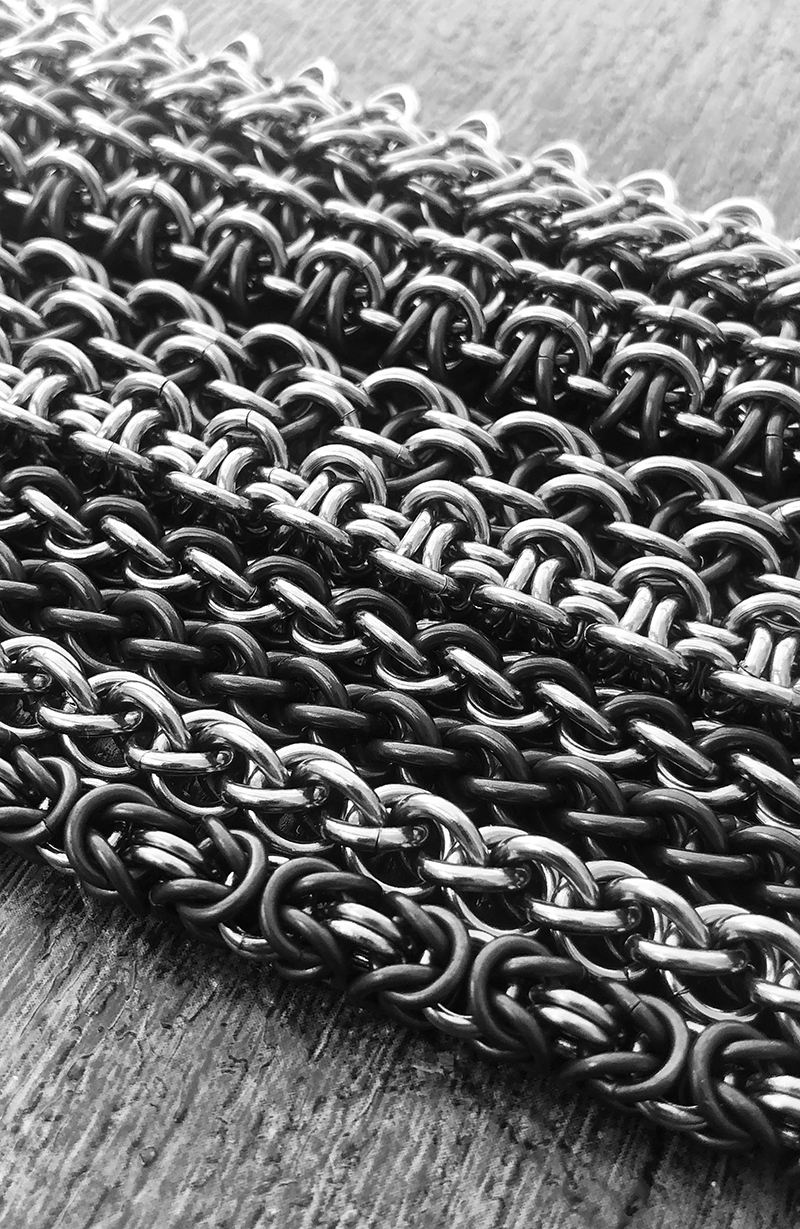 Who are we?
Mythica Metalworks began with my love for both mythology and the traditional art of metalworking. I've spent over 10 years creating unique jewelry pieces and accessories that incorporate chainmaille and other historically-inspired techniques. Each piece is thoughtfully named to tell an ancient legend or story from around the world, and my hope is that they'll travel with you as you create your own life's narrative.     
Molly Whitaker
Founder & Artist
From delicate sterling silver designs with natural gemstones to rugged stainless steel statement pieces 
Always nickel-free! Designs for everyday wear, a masquerade ball, and everything in between
Rings
Stainless steel, aged bronze, titanium, or sterling silver sized to fit any finger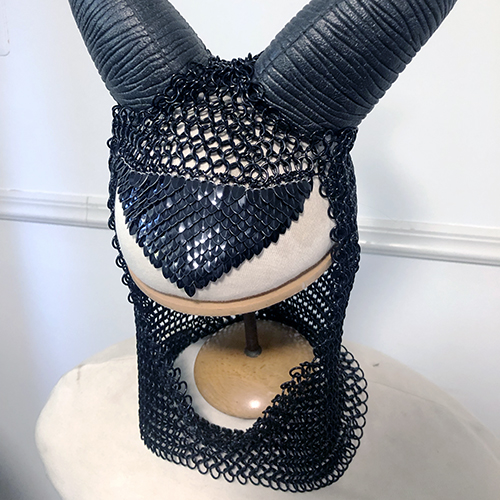 Headpieces
From delicate chain and crystal designs to reproductions of historical chainmaille coifs and everything in between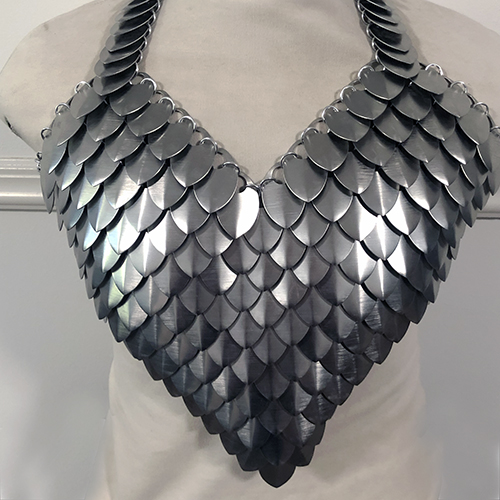 The Armory
Perfect for cosplay! Custom designs in chainmaille and scalemaille for any costume you can dream up
What we do
Come See Us at Events
You can find us in person at the Original Renaissance Pleasure Faire (CA), Northern California Renaissance Faire, Washington Midsummer Renaissance Faire, Oregon Renaissance Faire, Canterbury Renaissance Faire (OR), Bellevue Downtown Arts Market (WA), and Geek Craft Expo Holiday Market in Seattle.
OUR PROCESS
Behind the Scenes
How is it made?
Curious about the process of how our pieces of made? COMING SOON
FAQ
What metals are best for durability? What about my metal allergies? Answers to these questions and more.